Jenifer Tilbrook
Territory Manager Garden, WA

I began my career with Toro in 1996 as a Casual Merchandiser. My son was about to start primary school and the role provided me with the flexibility I needed to work during school hours and attend special events such as sports days.

As my son became older, I was encouraged to take on more responsibility and spent four and half years as Territory Manager WA, managing a team of nine merchandisers from Broome to Esperance. I found this position to be very rewarding, and was supported by my manager to constantly learn, develop new skills and achieve personal and organisational goals.

I am looking forward to many more years with the company as well as the challenges and opportunities it will present.

Toro has a very long and successful history, and I have personally found it to be an excellent employer with great people and a strong culture that supports family life.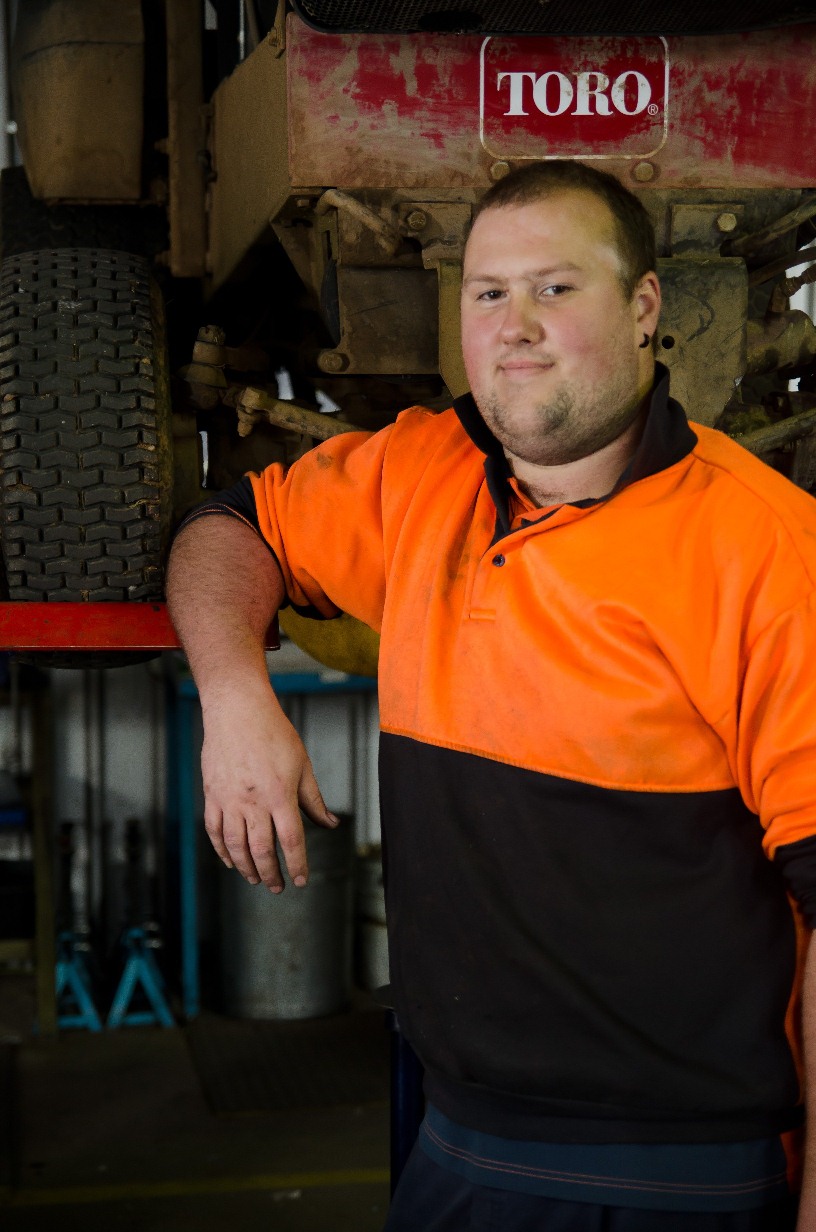 Andrew Meffle
Service Centre Technician- Equipment, SA

I began my Service Centre Apprenticeship with another company, however, I felt the work I was doing wasn't challenging enough.

This certainly changed when I joined Toro in 2011 as a second year apprentice.

Toro has gone above and beyond to make me feel like an important member of the team and to ensure I am involved in as many different aspects of mechanics as possible, including hydraulics and engine work.

Besides helping increase my knowledge in the mechanical field, Toro has also helped me learn a lot about the turf industry. Toro offers paid in-house training to assist with this, and I feel it has given me a professional advantage over apprentices at other companies. I have now finished my apprenticeship and am employed as a Service Centre Technician.

I really enjoy working with the great team of people at Toro and the regular social activities that we have the opportunity to participate in.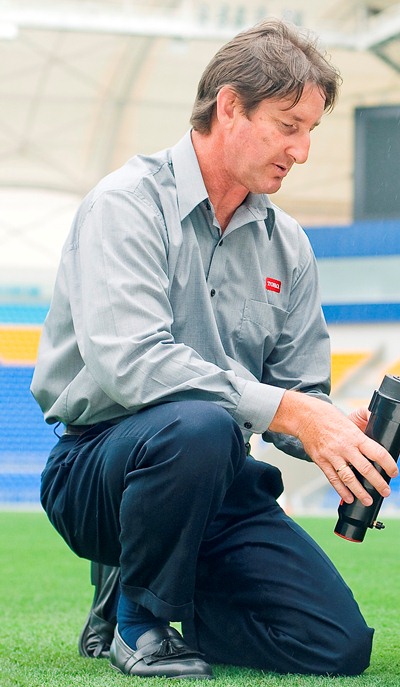 Chris Ashwood
Irrigation Territory Manager, Qld

I began using, and working with, Toro Irrigation products in 1982 as the NSW State Distributor. In 1988 I moved up North and took up the role of Queensland Distributor.

I knew the products inside-out and had extensive installation, sales and design experience in the Turf, Landscape and Golf markets, so when the role of Queensland Area Manager for the Irrigation Division became available at Toro in 1996, it felt like a natural progression to apply for the job.

I have found that the culture at Toro is positive, the people I work with are great, and the products continue to get better and better.

Personal development is also a priority at Toro. I have completed a number of personal and product training courses over the years and will continue to develop my skills.

I hope to work at Toro for many more years to come.