Toro Drip-In® with ROOTGUARD®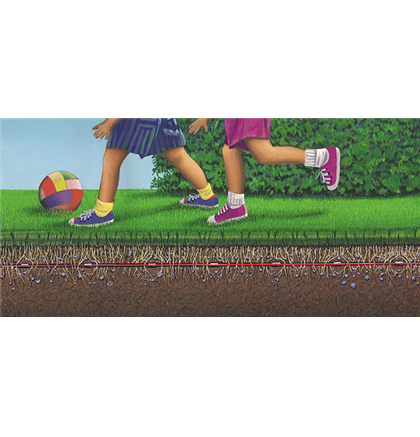 All subsurface applications including:

• Vineyards
• Orchards
• Row Crops

What is Subsurface Irrigation?

Traditional drip irrigation is found above the ground. Subsurface drip irrigation is simply drip irrigation buried below the surface of the ground. Any pipework conveying water underground runs the risk of root intrusion.

Rootguard® technology combines Treflan® within the drip emitter to inhibit root growth. The herbicide is released at a uniform rate, maintaining sufficient concentration in the soil immediately around the dripper to deter roots from growing into the emitter. Most importantly, this gives year round protection regardless of whether the irrigation system is operated.
You May Also Like